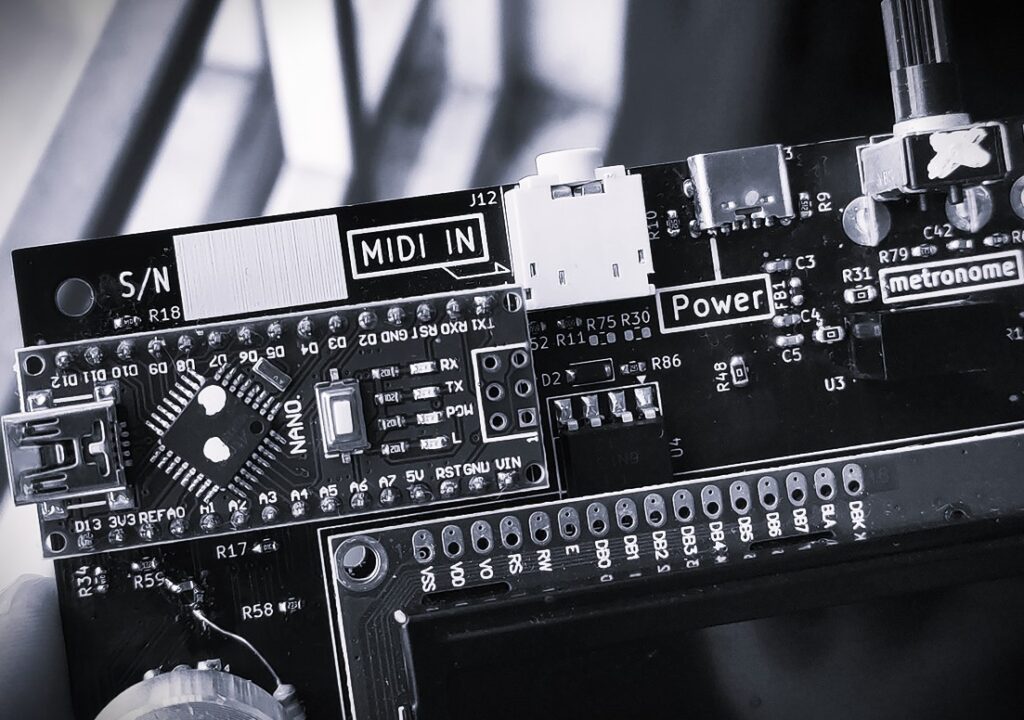 Now, I'm preparing for production of new version SnapBeat. The new version has MIDI IN (via MIDI-TRS type A cable) capability and back light for sound pads (users can turn it ON and OFF). 
Unfortunately, there is not only what was added but also what was lost. Because of the lack of program memory space of Arduino Nano controller chip, there was trade-off between adopting MIDI IN function and built-in sequencer program.
After the first sales of SnapBeat, I had many requests of adding MIDI capability for connecting it with other musical instruments. And I thought that it's better choice to adopt MIDI capability and use external commercial sequencer via MIDI. 
Next lot will be 50 sets and available on January 2024.
Same as the first lot sales, it will be available on Tindie.
I will announce on this blog as soon as it will become available.